LincVolt comes to Sun
November 11, 2008, Neil Young drove his LincVolt to the Sun Microsystems Menlo Park campus.
For much more information and photos see lincvolt.com.
The Java Connection The car is loaded with data gathering and reporting - powered by Java. Also, Neil presented a preview of his career archive on Java-powered Blu-ray Disc at JavaOne 2008.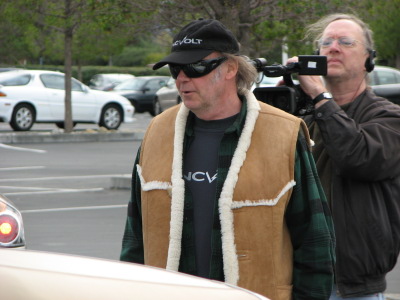 < Two innovators:
James Gosling, creator of Java
Neil Young, music, Blu-ray, and green technologies innovator
Johnathan Goodwin
Bank of batteries behind the back seat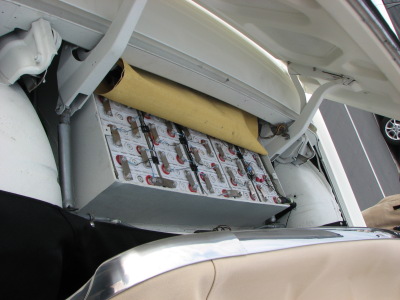 Neil says Johnathan is a genius.
Johnathan also has converted a couple of vehicles owned by Governor Arnold Schwarzenegger.